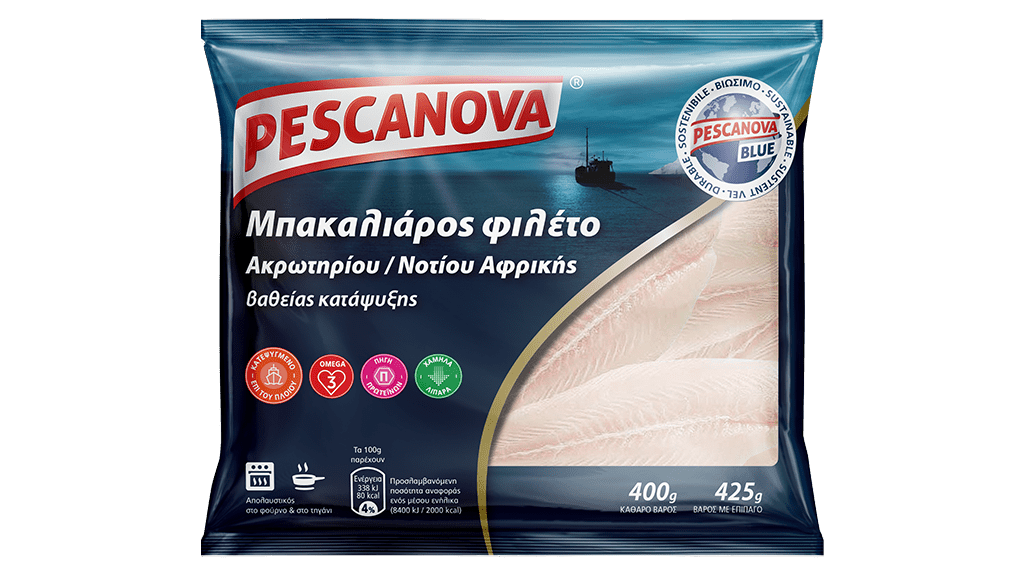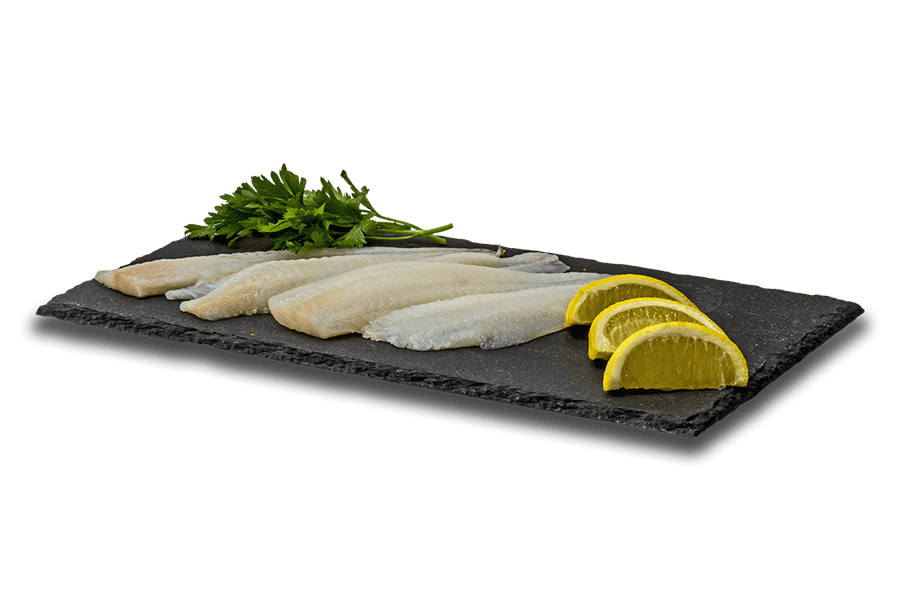 Rich in Omega-3
Frozen on board
Προϊόν βιώσιμης αλιείας
Hake Fillet
IMPORTANT FOR YOUR DIET
| Nutritional value | Per 100g | % DRI* |
| --- | --- | --- |
| Energy | 338KJ 80kcal | 4% |
| Fat | 2.3 g | 3% |
| out of which saturated | 0.4 g | 2% |
| Carbohydrate | 0 g | 0% |
| out of which sugars | 0 g | 0% |
| Protein | 14.9 g | 30% |
| Sodium | 0.35 g | 6% |
| Omega-3 fatty acids (total of EPA & DHA) | 427 mg | |
*
Dietary Reference Intake for adults (8400 KJ / 2000 kcal)
OFFERING YOU THE BEST OF THE SEA!
Hake fillet is carefully selected by Pescanova to bring all the freshness of the sea to your table. It is caught by our own vessels and frozen directly on board in order to preserve all of its nutritional value. It is rich in Omega-3 fatty acids and a good source of proteins. It comes skinned and deboned, so that it can be ready to cook. Thanks to its tender and delicious meat, it is a great food both for children and grown-ups in countless variations. Discover some original ideas of unique freshness in the recipes with hake fillet that we suggest.
AND SOME EXTRAS
Net weight: 400g
Caught in the Southeastern Atlantic Ocean (FAO 47)
Ingredients: Cape Hake / South Africa Hake (Merluccius capensis / Merluccius paradoxus)
May contain crustaceans and molluscs
Hake With Garlic Mayo, Lime And Chive
Για τον μπακαλιάρο
Πανάρουμε τον μπακαλιάρο με αλεύρι, αλατοπίπερο, τινάζουμε και τηγανίζουμε στους 200°, μέχρι να ροδίσει και από τις 2 μεριές. Στραγγίζουμε σε απορροφητικό χαρτί κουζίνας.
Για τη μαγιονέζα
Σε μπλέντερ βάζουμε το σκόρδο μαζί με τον χυμό, το ξύσμα από το λάιμ και ομογενοποιούμε. Σε μπολ ανάμιξης ενσωματώνουμε τη μαγιονέζα, το μίγμα σκόρδου και το σχοινόπρασο μαζί με το αλατοπίπερο.
THE FRESHNESS OF THE SEA ON YOUR PLATE
See what you feel like having and it will turn out delicious
FRESHNESS HAS A TASTE. WILL YOU TRY?
Tasty, healthy dishes that keep the freshness of the sea intact
GREEK TASTES
Favourite dishes
Octopus With Grape Juice Syrup On Mastiha-Flavoured Fava
DELICIOUS STARTERS
Where to start from
Small Shrimps With Lime On White Taramosalata
IN THE PAN
The other way round
Squid Fillet With Pico De Gallo